Ercogener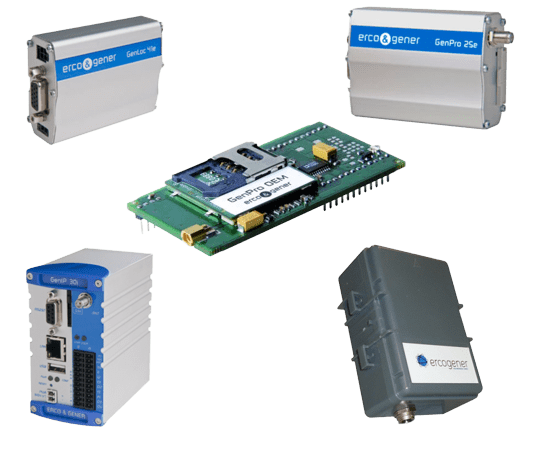 Looking for a state-of-the-art IoT range with an emphasis on tracking? Then you have come to the right place at Ercogener.
Since 1981, Ercogener has focused on M2M and IoT solutions and is constantly monitoring the many developments in this sector. Their range varies from a simple 2G/3G modem to an intelligent module for object tracking and physical measurements using the LPWAN networks (SIGFOX or LORA), 2G/3G/4G or LTE Cat. M1/NB-IoT.
In their concern for the welfare of their customers, they selected a network of business partners such as Master Chips to distribute their products. By doing so, they aim to serve the customer in the best possible way and also maintain and strengthen their position as a leader in state-of-the-art technologies.
Design to production is done in France.
A complete team behind you
Ercogener and Master Chips' R&D, support experts and production teams assists you from the definition of a solution to the final commissioning. As part of Ercogeners' philosophy to always respond better to customer requirements, their experts constantly collect data and analyse it thoroughly.
Ercogener is very conscious of business security and cybersecurity. Therefore, they use all their resources to provide increasingly secure solutions to protect you and your data.
More than 800 customers put their trust in Ercogener for:
Ercogener sells more than 70,000 products annually and exports to more than 20 countries. The return rate is less than 0.3%.
Can't find what you are looking for in the standard range? Then we will be happy to see if Ercogener can provide you with a tailor-made product.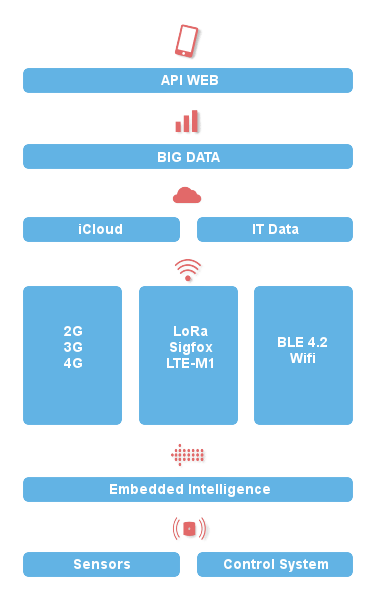 Ercogener's product range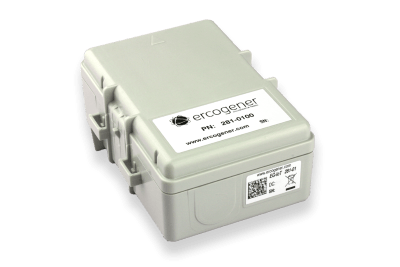 The localisation products of the EG IOT series are suitable for outdoor use in extreme conditions.
Their compact dimensions, long-range integrated antennas and long autonomy ensure easy installation and long-term use.
Available in different types of communication technologies such as LPWAN
868Mhz (LoRaWan / Sigfox) + 2G-3G or LPWAN 868Mhz + LTE-cat.M1/NB-IoT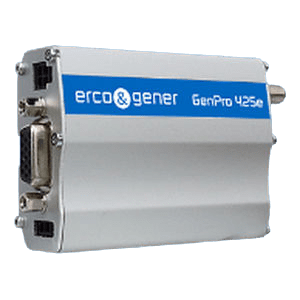 These cellular modems are designed to send serial data (RS232 or USB) or contact statuses in a simple and transparent way according to standard IP protocols or via SMS.
It provides reliable access to the Internet in an industrial environment.
These products cover a wide range of applications thanks to their embedded software capabilities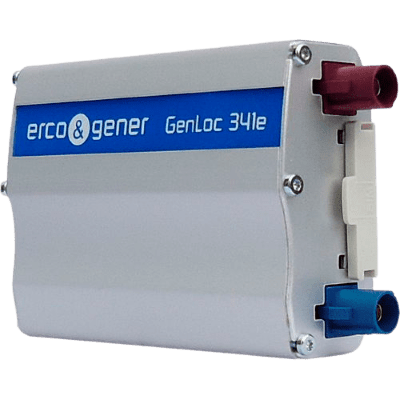 The GenLoc devices are compact and industrial 2G, 3G and 4G geolocation devices.
The integrated application EaseLoc offers a wide range of fleet management functions:
► Frame storage (cyclic or by event)
► Customisable frames
► KeepAlive
► Movement detection / Geofencing
► Eco mode / Driver ID management
► TCP / UDP / FTP / SMTP /
SMS Transmission
► Remote configuration via SMS
Would you like more information about Ercogener's products / services? Feel free to contact us !
No products available yet
Stay tuned! More products will be shown here as they are added.