Jianghai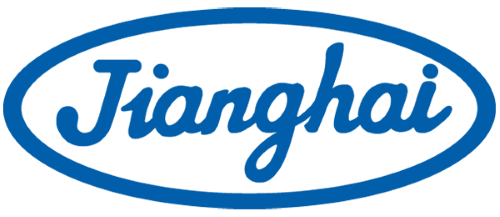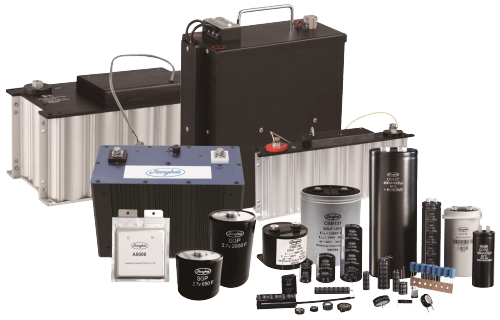 JIANGHAI is committed to good cooperation to achieve improved processes and products tailored to customers' needs.
Founded in 1958, Jianghai is China's largest producer of aluminium capacitors. A producer of chemicals such as electrolyte solutions, they launched their first aluminium electrolyte capacitors in 1970.
More recently, they have expanded their product range by integrating high- and low-voltage anoid film etching and forming ficilities.
To best assist their European customers, Jianghai established the 'Capacitor Competence Centre' in 2014. Capacitor experts work there, handling technical requests or problems by email or phone.
Although Jianghai is a volume producer, they still offer customised products. They focus on the demanding industrial segment with many power electronic applications.
Through cooperation with specialised universities and their access to all vital pre-materials, Jianhai manages to continuously improve their processes, making their products and services of ever better quality. Thus, they obtained ISO9001 and ISO14001 certifications in 2013.
Strong characteristics of JIANGHAI
Integration of primary materials creates technological advantage and security of supply
Flexibility for customised solutions with simultaneous mass production capability
Technological leadership in capacitors for power electronics
Direct technical support: JIANGHAI has a competence centre where experts join forces to develop the best capacitors
○ + 60 years of experience in capacitor development and production
○ High quality
○ Flexibility to customise products
○ Mass production for customised products possible
○ Technology leader in capacitors for power electronics
○ Direct technical support
○ Capacitor Competence Center
○ Quality : ISO 9001: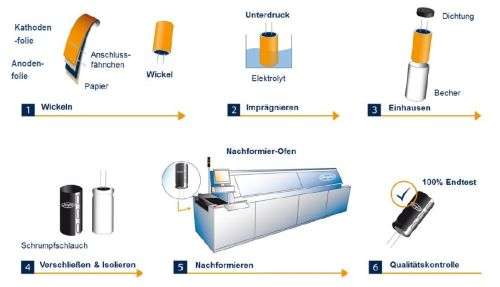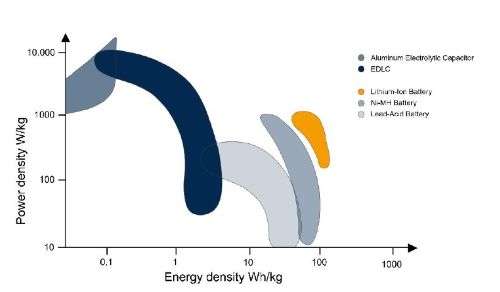 Activity sectors of JIANGHAI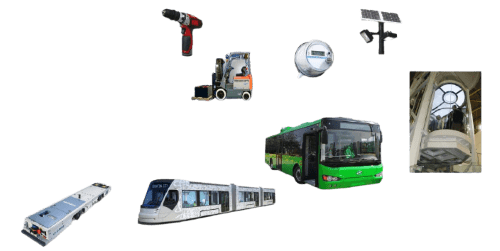 Jianghai capacitors can be used in various industries.
○ Inverters
○ Industrial applications
○ Automotive
○ Professional power supply
○ Energy buffers and storage
○ High power electronics
○ And much more ...
Jianghai Electrolytic capacitors in Aluminium
♦ RADIAL Capacitors 6.3 V - 500V
105°C Series: CD261 / CD261X / CD263 / CD281 / CD281L / CD 287 / CD28L
85°C Series: CD110
♦ RADIAL Capacitors 6.3V - 450V
125°C Series: CD11GL / CD269 / CD269L
♦ SNAP-IN Capacitors 10V - 630V
105°C Series: CD294 / CD296 / CD296L / CD297 / CD299 / CD29C / CD29H / CD804 / CD892
85°C Series: CD293 / CD295 / CD295S / CD29D / CD29L / CD29U / CD801 / CD811 / CD840 / CD891 /CD895
♦ SNAP-IN Capacitors
125°C Series: CD29G
♦ SCREW Capacitors
105°C Series: CD136 / CD139 / CD139S
85°C Series: CD135 / CD137 / CD137S / CD138 / CD138S / CD13H / CD 837 / CD838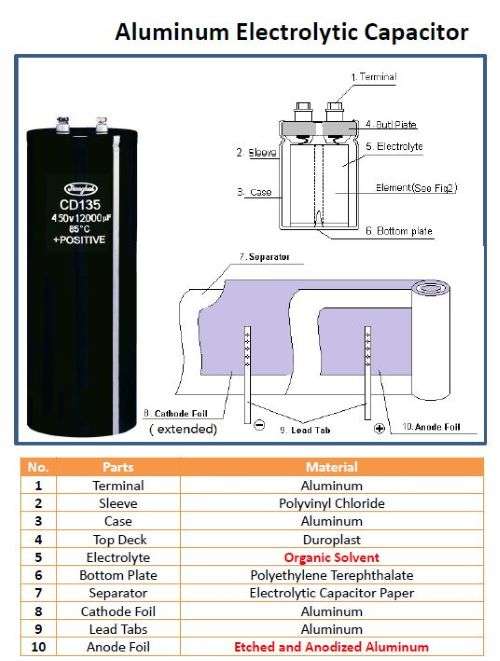 Jianghai polymere electrolytic capacitors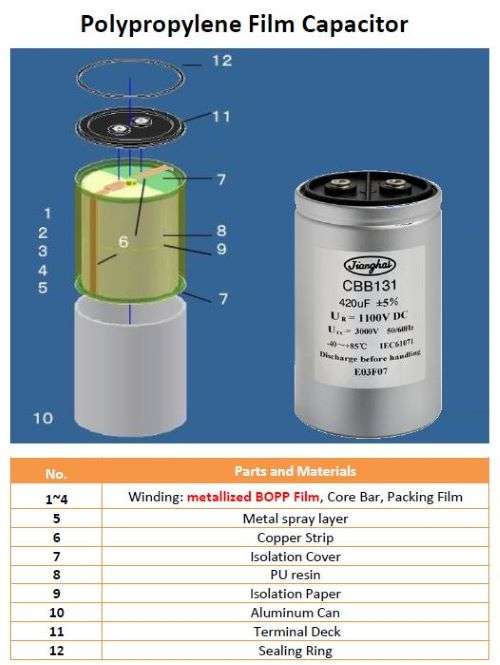 ♦ RADIAL TYPE Polymer Capacitor
HCS / HGN / HPF / HCE / HCN c HEN / HSN / HPN / HEL / HPNA
♦ SMD Type Polymer Capacitors
HVG / HVF / HVS / HVC
♦ DC-LINK: cylindrical or square, with screw terminals or solder pins
Series: CBB 138 DS / CBB 136G DG / CBB 132 DH / CBB 131 DL / CBB 136 DP
♦ SNUBBER: with connection flanges for direct mounting on the semiconductor or solderable
SERIES: CBB 162 IP / CBB 161 IL / CBB 165 IS
♦ FILM MODULES: Here Jianghai is one of the few companies with fully automated production for true mass production (e.g. for the e-mobility sector), where almost all designs are developed in the customer's layout!
Series: CBB 135 DV / CBB 133 DM
♦ AC FILTER: cylindrical or solderable
♦ SAFETY: Overvoltage protection and safety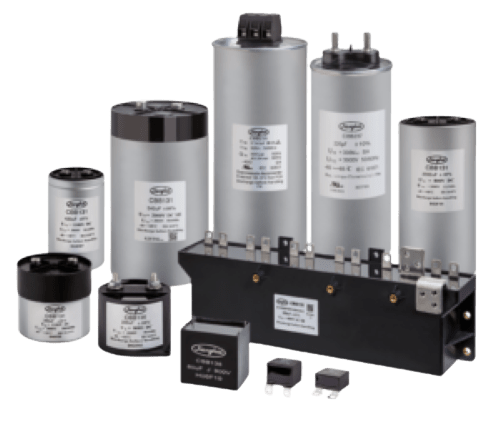 Jianghai power capacitors Super caps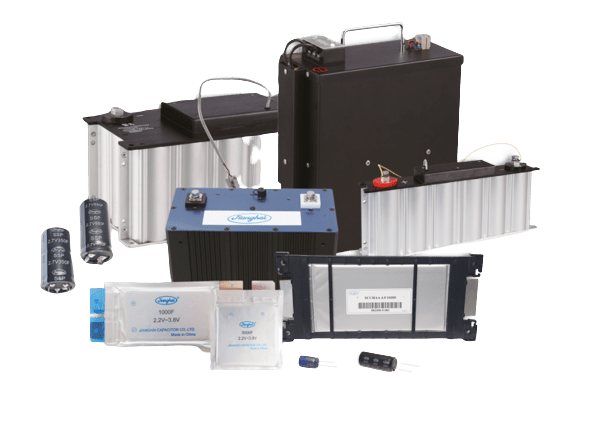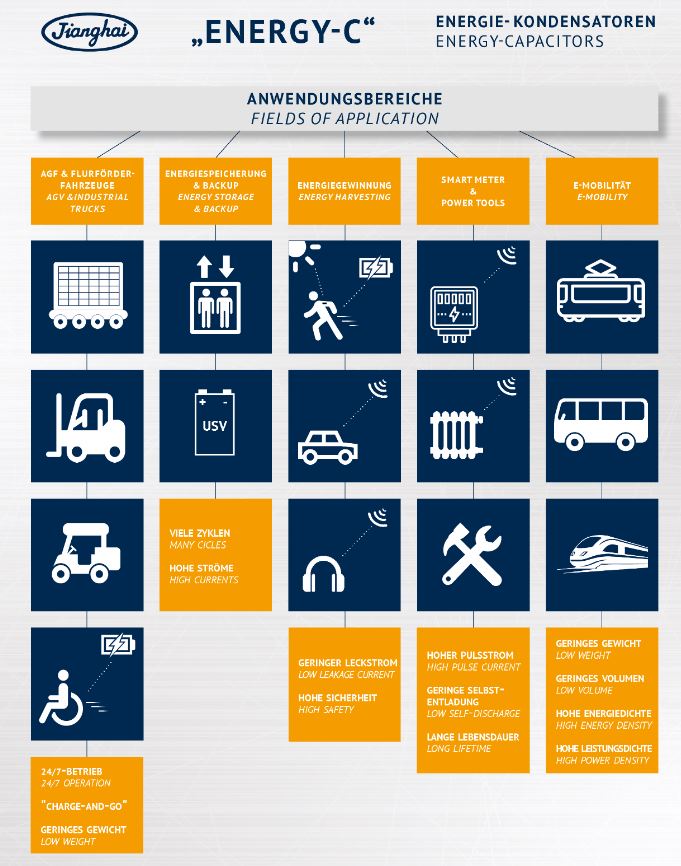 If you are interested in new forms of energy storage, you will find the most popular products in this field at JIANGHAI. Moreover, the chart on the right gives you an overview of the numerous fields of application of our Energy-C products
These energy capacitors come in different construction forms:
♦ Radial capacitors: the construction form for space-saving design.
In this design, both the EDLC and LiC technologies of energy capacitors are used. With the individual properties of both technologies, many different requirements can be met.
♦ For higher demands, the snap-in design is the optimal choice. High power consumption is no problem, and with the right wiring, the result is a real power pack!
♦ Pocket version: the prismatic energy C-cell not only visually resembles an accumulator cell, but its area of application also overlaps.
♦ Module version: these modules are the top class of these capacitors! Customised and tailor-made solutions are found for every requirement. Whether for an existing application or a first idea, energy capacitors provide the energy!
If you are interested in JIANGHAI products or have a specific request for a customised design, please fill in the form below and send it to us. We will contact you as soon as possible.
No products available yet
Stay tuned! More products will be shown here as they are added.