HMI & Industrial PC's
Master Chips has a complete range of HMIs. This in different types allowing us to propose the best suitable type for each project. :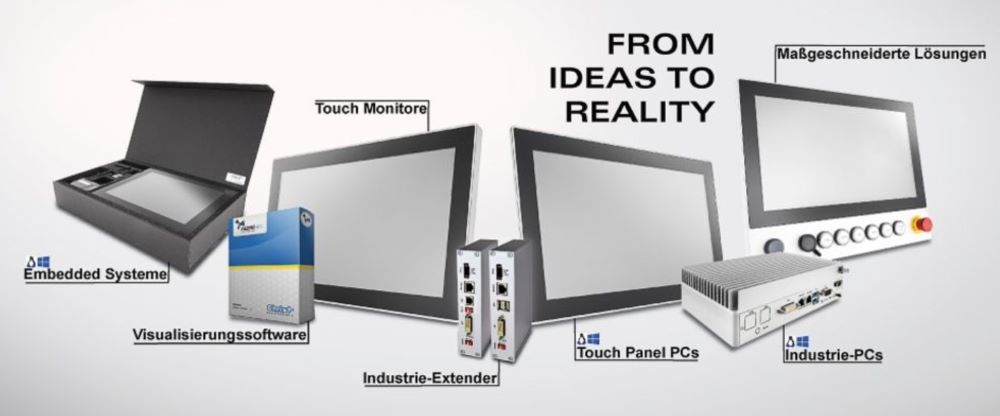 Master Chips also has a range of industrial computers. Also here we can offer different types to the needs of the client.
It is best to contact us for this, and we will be happy to help you personally.
Contact us for more information !
What do we have in our range of HMIs ?
Master Chips has an extensive range of HMIs where we focus strongly on industrial quality. our products guarantee optimal operation in sometimes difficult, industrial conditions.
To serve every client, these HMIs are available in different versions :
HMI as a standalone display :
This means that the HMI is only provided to visualize. one can connect this screen to an external source (e.g. PC) to start visualizing this data. Furthermore, the screen itself does nothing. However, there is always the possibility to provide a touch screen.
HMI with integrated computer:
This means that the screen will also have an integrated computer in it. This is then an all-in-on device. When purchasing such a device, the customer can always choose from a wide range of options such as the processor, memory capacity, Linux or Windows environment, ...
HMI with integrated PLC :
Our suppliers offer the possibility to equip the display with an integrated PLC using Codesys. This way, PLC data can be easily configured as well as visualized on the same device.
HMI with integrated Raspberry Pi:
Finally, the Raspberry Pi is an increasingly common device on the market. This was often used in proof of concepts, but is now increasingly being released in industrial variants. Master Chips distributes these industrial variants that exist both with and without an accompanying display.
No products available yet
Stay tuned! More products will be shown here as they are added.