Kontron Electronics GmbH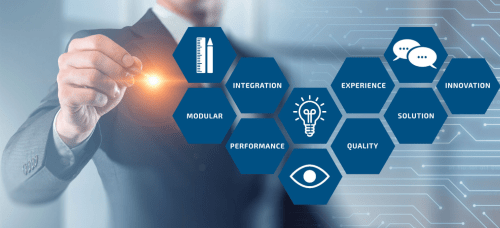 Kontron's many years of experience enable it to manufacture technologically advanced standard products that meet the highest quality standards. At Kontron, you benefit from short time-to-market cycles and thus reduce your product launch costs. Kontron can also provide custom product development and design services for your company and has qualified staff to do so.




In demanding applications, high-quality touch panels are used as decentralised control and display devices and for process visualisation and optimisation. They are available in scalable diagonals and for almost any mounting situation and are equipped with high-quality capacitive touch displays. Various interfaces are available for communication with control systems and peripherals as well as with hierarchical control systems.
CPU boards are a combination of microprocessor, SoM or alternatively a Raspberry Pi computer module, memory, communication and LCD interfaces, as well as important safety standards on a compact board. PCB functions can be extended individually via expansion connectors. This powerful and independent platform is versatile and a safe investment in your future projects.
SoMs combine microprocessor (CPU), flash, RAM and power supply on a compact circuit board. The many communication interfaces are connected via contact pads on the edge and bottom of the module. The SoM modules are soldered onto the corresponding carrier boards, so no additional connectors are needed. Thus, they form a powerful core module for creating individual applications.
Take advantage of the Raspberry Pi with PiXtend® and Pi-Tron. The PiXtend® product range consists of electronic controllers based on the Raspberry Pi, as well as expansion boards for digital and analogue inputs and outputs. The products are used in industrial applications, mainly in equipment manufacturing and machine building. The Pi-Tron CM3+ is best suited for communication tasks and optimally complements the PiXtend® products.
Are you looking for products for your automation project and looking for help? Then contact Master Chips now and let us support you to make your project a success!