Atim

Radio communication? With Atim, you can be assured easily sending and/or receiving data wirelessly.
Atim has been a designer and development expert in radio communication since 1992. This includes radio modems, rf modules and radio-frequency research.
As a leader in radio transmission, ATIM helps their customers in turning their written requirements into physical reality. Their core business is RF, shaping electronic boards and systems that integrate wireless technologies.
Atim has pioneered connected systems (LPWAN networks), with in particular the very first applications connected to Sigfox, and LoRa® technology.
Atim - Already an RF pioneer for 25 years
Adaptability- ATIM masters the entire IoT chain: RF expertise and continuous innovation for already 25+ years. From the radio core, to the design and realisation of hardware and software solutions. They adapt to customers' needs. Each communication system is configured with precision and, in collaboration with the customer, they always try to deliver the best possible product. 
Simplicity - Plug and Play: installation and integration in less than 10 minutes. From opening the box to effective data visualisation. Atim's mission is to facilitate the deployment of their solutions in the realisation of your projects.
Reliability - Atim's production is always done in France. Furthermore, they control all aspects of production, from the purchase of parts to delivery. As a result, they guarantee a high level of quality and rapid response during mass production.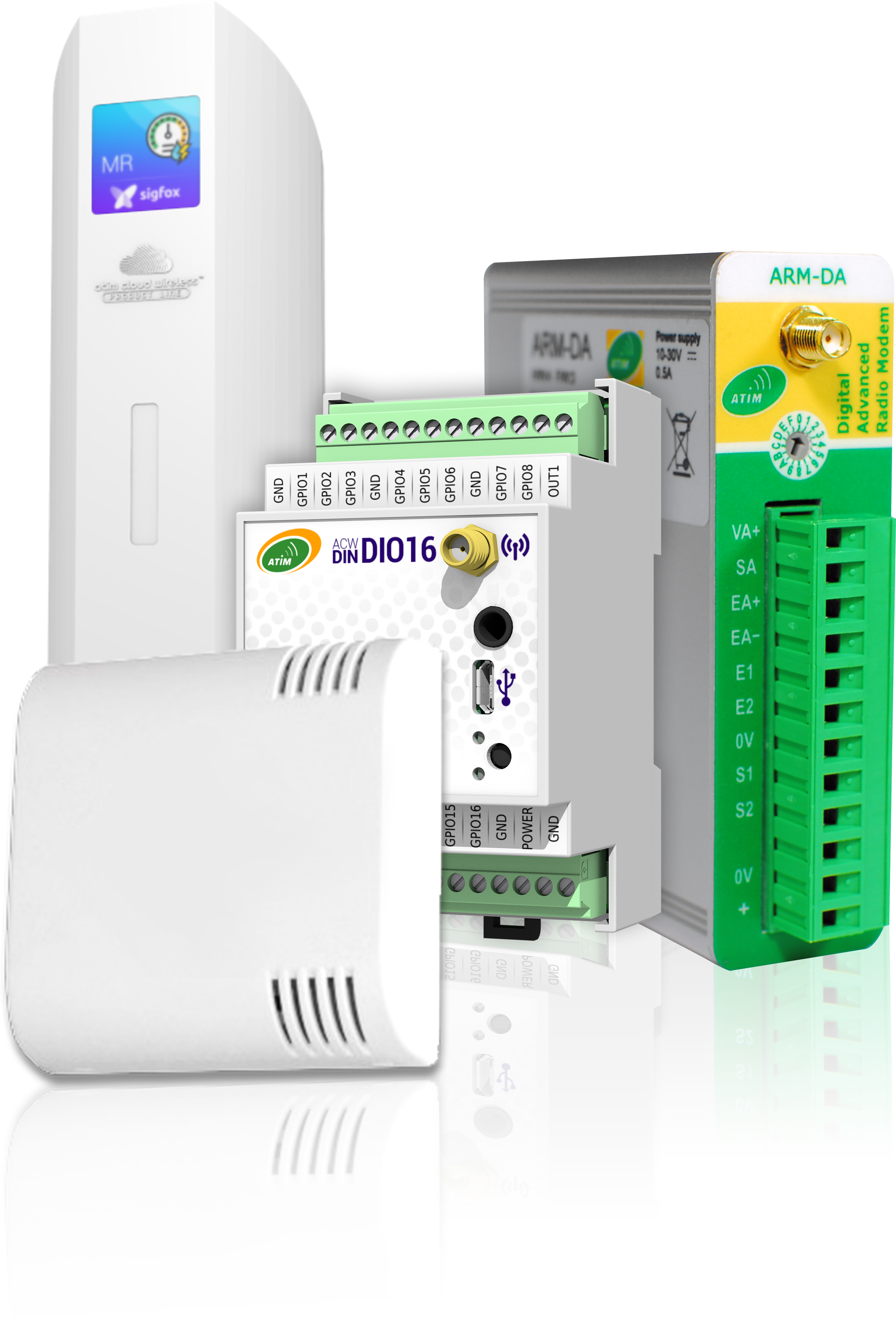 Sectors in which Atim is active
Do you have any questions or are you looking for further information about our Atim products? Then feel free to contact us!
Sorry for the inconvenience.
Search again what you are looking for