Powerex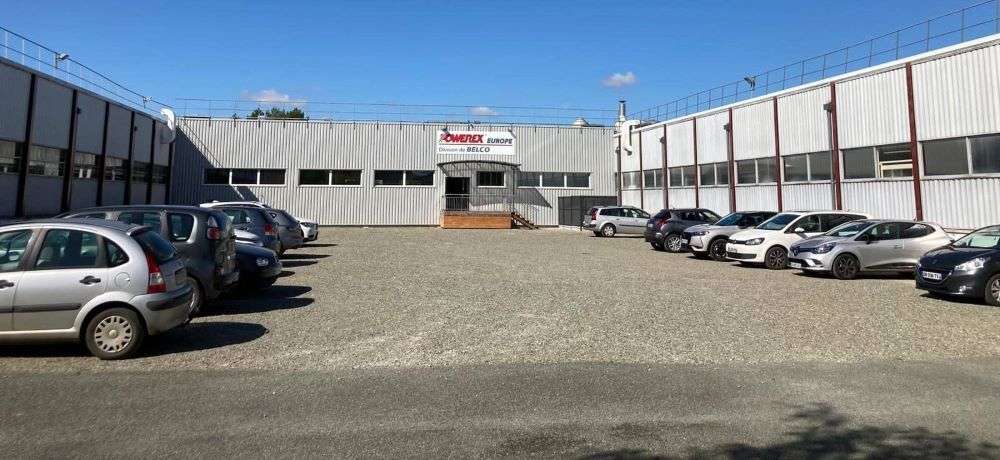 Powerex Europe, the only French manufacturer of high power semiconductors, is based in Le Mans
The company in Le Mans can be proud of its origins and its know-how. Among its forefathers, it counts some very large electronics groups: General Electric, Mitsubishi Electric, Alsthom.
The former brake and signal company Westinghouse moved its power converter and power semiconductor activities from Paris to Le Mans in the 1960s. The merger of Westinghouse, General Electric and Mitsubishi Electric in the 1980s created the American brand Powerex. The unit in Le Mans, renamed POWEREX Europe S.A., was bought in 1994 by an industrialist from northern France and became POWEREX Europe Manufacturing and Assembly. It was integrated into the federation of companies specialized in electronics developed by this industrialist who employs more than 1,900 people for a turnover of more than 140 million euros.
Advantages of POWEREX Europe
One of its strengths is its flexibility, which makes Powerex more inclined to work on customized products, small series, that the large manufacturers do not cover. In the aviation and military sectors, for example, we have won contracts because we were able to respond to the need to customize products. Together with our customers, we also solve their problems related to the obsolescence of components from other manufacturers. Finally, we attach great importance to providing our customers with impeccable service, especially in terms of quality and meeting deadlines.
In cooperation with its customers, POWEREX Europe is able to propose and develop specific products to meet special needs, such as:
♦ railroad / military / aviation / industrial applications.
♦ Customer specific identification (marking).
♦ Mechanical: non-standard dimensions, specific housings, custom wires and terminals
♦ Robustness
♦ Reduced mass
♦ Additional electrical tests (non-standard)
♦ Connection (wires, braids, wires...)
♦ Couplings for series and/or parallel connection
♦ PV of measurements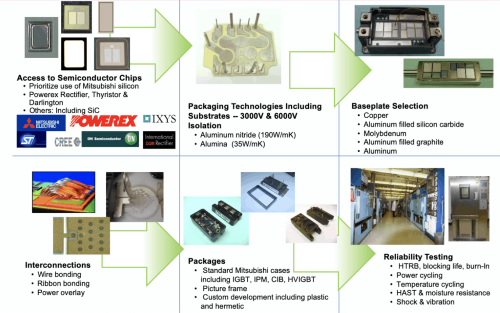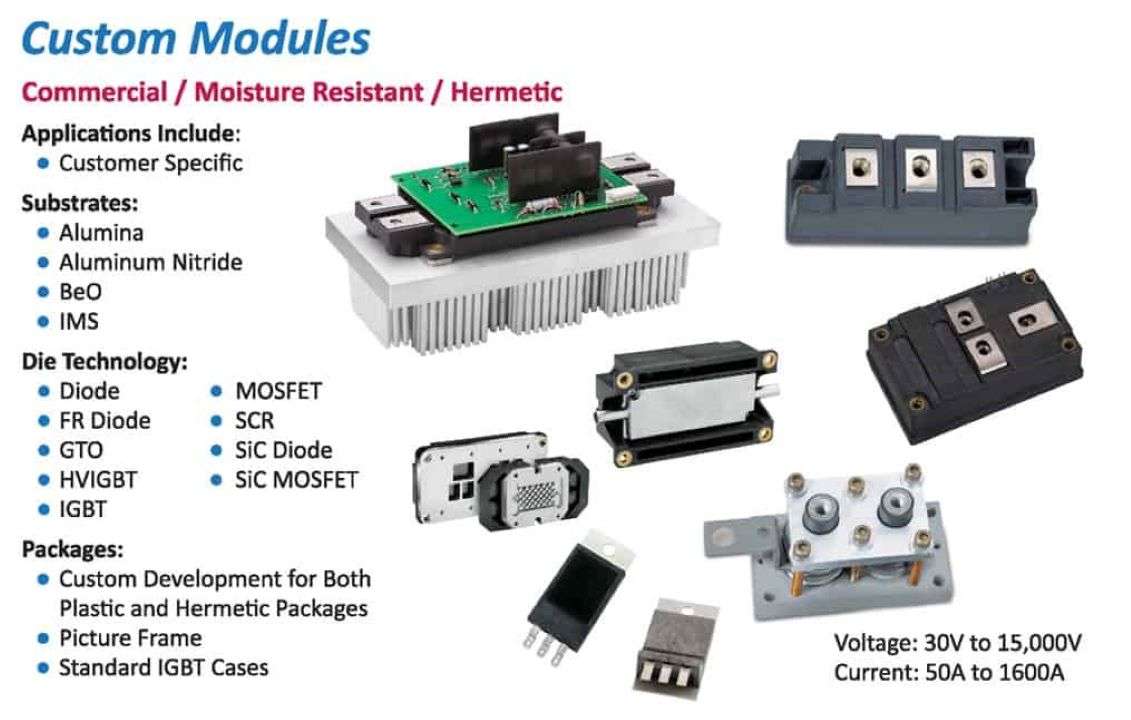 What industries does POWEREX operate in?




Powerex supports many markets, including:
♦ Military power electronics applications
♦ AC, DC and servo drives (low and medium voltage)
♦ Aircraft (electrohydrostatic drives, power generators)
♦ Alternative energy (wind, photovoltaic) and distributed energy (flywheel, fuel cell, microturbine)
♦ Electric vehicles
♦ Induction heating
♦ Industrial pump control
♦ Medical power supply (CT, MRI, X-ray)
♦ Power generation and distribution
♦ Pulsed power
♦ Transportation (propulsion and auxiliary power for railroads, ships)
♦ Uninterruptible power supplies (UPS)
♦ Welding stations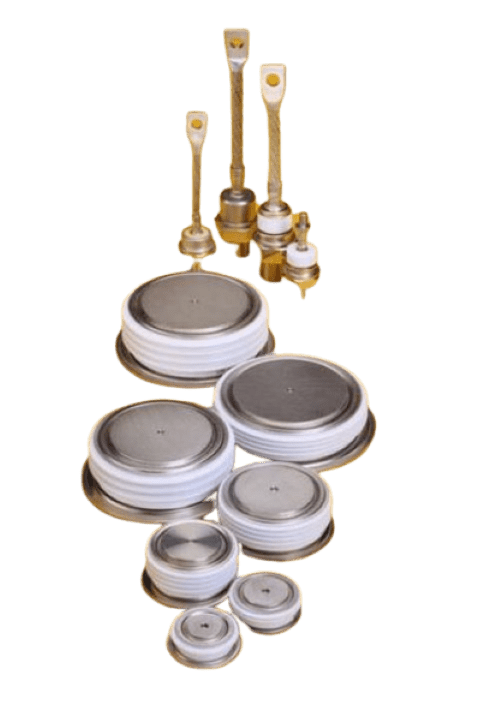 Diodes
♦ FAST RECOVERY DIODES
Series R502/503- R602/R603 – R622 – R702/R703 – R711 – R7S2 – R7G2
♦ STANDARD DIODES
Series R510/R511 – R600/R601 – R620 -R700/R701 – R720 – R7S0 – R820 – R9G0 – R9S0 -RA20 -RAS004 – RBK8 – RBS8 – RB20 – RCS8 – RDK8
♦ WELDING DIODES
Series R9XSMD – RAXMGC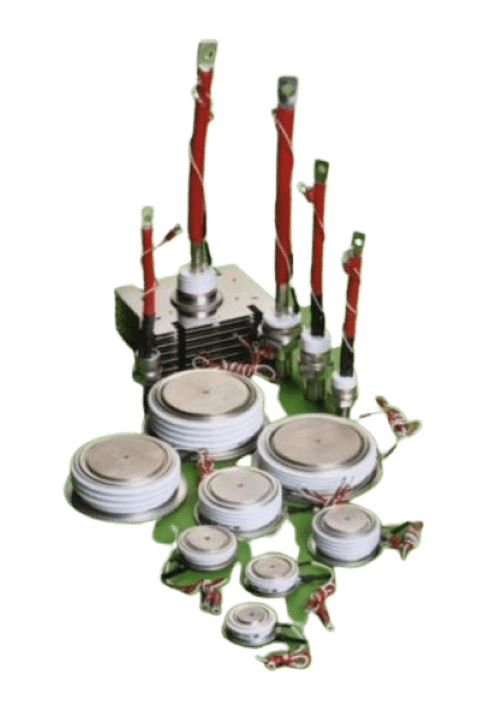 Thyristors 
♦ FAST & INVERTER THYRISTORS
Series T507 – T607 -T627 – T707 – T7H6 – T727 – T7S7 – T72H – T7SH – T826 – T82F – T9GH – C458 – C712 – C 716 – C770
♦ PHASE CONTROL THYRISTORS
Series T500 – T510 -T600 – T610 – T620 – T700 – T720 – C430 – C431 – T7H8 – T7S0 – T8KC – T820 – C440- C441 – T9KC – T9K7 – C702 – T9G0 – C451 – C450 – T9S0 – TAKC – TA20 – TAS7 – TAS0 – TBKC – TBKD – TBS4 – TBS7 – TBK5- TBK7 – TBS7 – C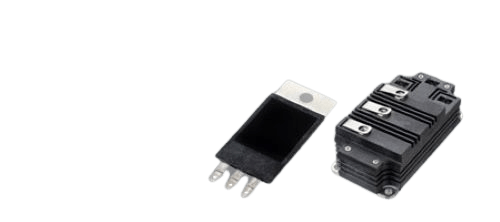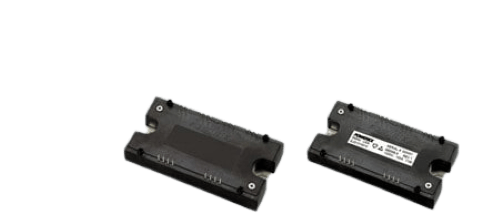 SiC Modules / IGBT/HVIGBT
♦ Powerex IGBT/HVIGBT series uses Carrier Stored Trench-Gate Bipolar Transistor (CSTBT) technology, which provides the reduced power loss and miniaturization required for industrial applications.
♦ Powerex HVIGBTs and HV diodes feature highly insulating packages that provide enhanced protection through increased creepage and clearance for many demanding applications, such as medium voltage drives and auxiliary traction applications.
♦ Full SIC & Hybrid SIC IGBTs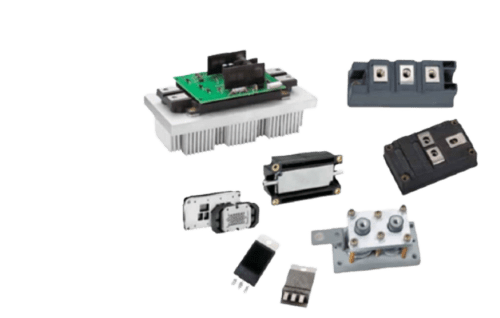 Customer-specific diodes and thyristors
POWEREX custom modules meet your specific needs:
By complementing Mitsubishi's range of HVIGBT modules.
(Mitsubishi chips otherwise associated).
♦ HVIGBT Lineup.
♦ Military / Aero
♦ End of life solutions
In the vast majority of cases, we can solve your aging problem by mechanically and electrically (if necessary) adapting our standard products to your needs.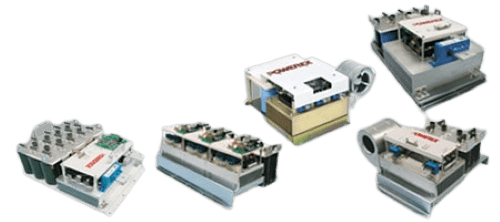 Assemblies
We realize assemblies around our power components.
We can also renovate your assemblies (replacement of discrete components, cleaning of radiators...) to significantly extend the life of your equipment.
We can offer you a very high reactivity during special operations for renovations that require a very short downtime.
♦ IGBT Assemblies
♦ POW-R-PAK™ IGBT Assembly
♦ Powerex Integrated Power Module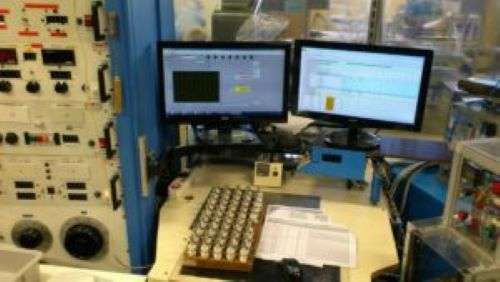 SERVICE
♦ Specialized test benches, with automation of results
♦ Test stands for static or dynamic measurements.
♦ Press for pressurizing elements.
♦ Standardized tests.
♦ Temperature up to 200°C.
Acquisition software for static measurements.
♦ Analysis and recording of events.
♦ Generation of reports.
Software for measuring stored loads.
♦ Analysis and recording of events.
Generation of reports.en.
If you have a question or a specific project for which you need information, please fill in the form below and we will contact you as soon as possible. 
Sorry for the inconvenience.
Search again what you are looking for