A complete range of M2M products
Master Chips has a complete range of Machine to Machine (M2M) products where the focus is mainly on data communication, visualisation and connectivity. To this end, we work with various partners, each of which are pioneers within their own domains.
By mapping out our customer's needs, we always try to find the best possible solution.
This can be done either with a standard or customised solution.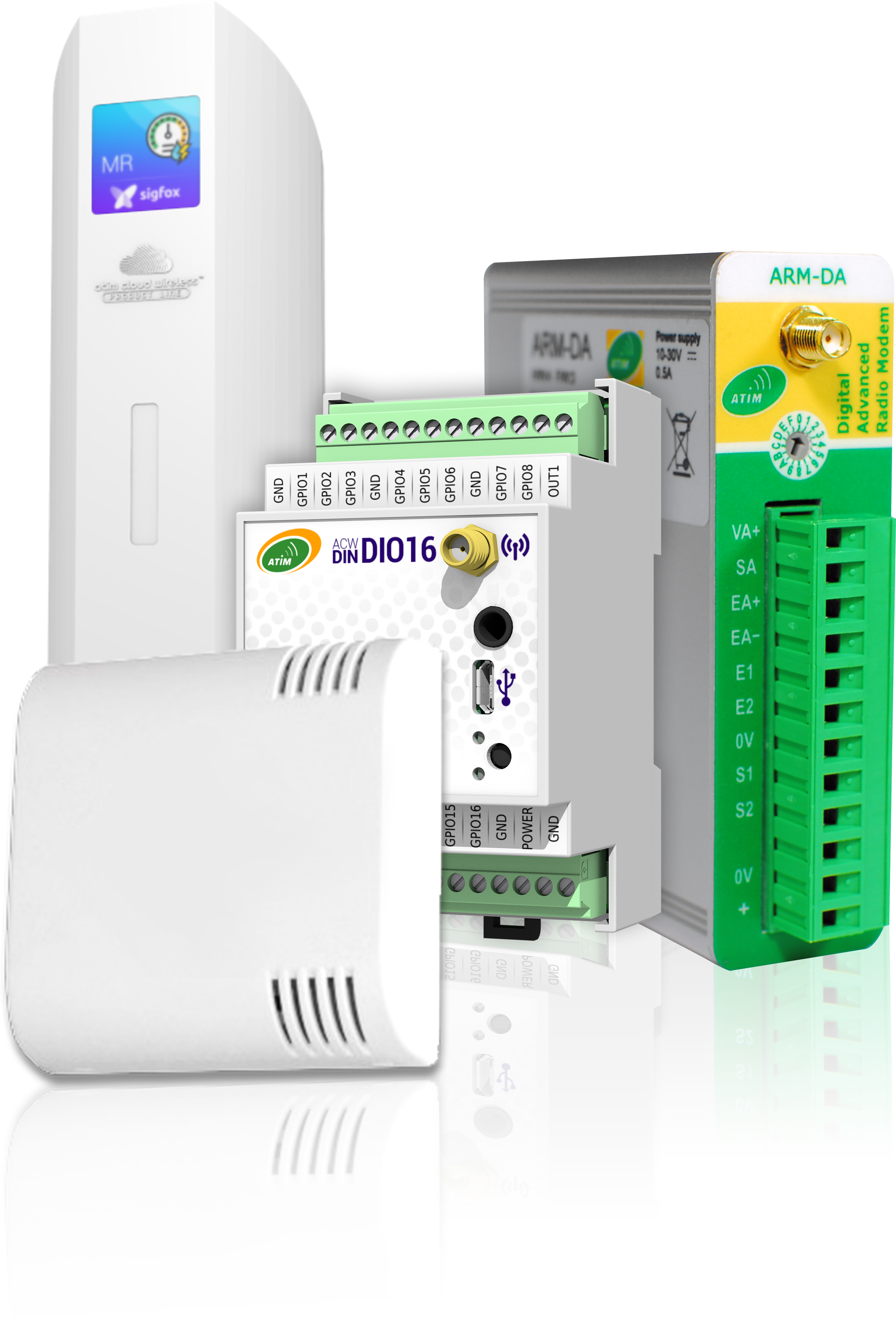 An extensive range of sensors to keep track of the status of your machinery in real time. Also useful to trigger alarms.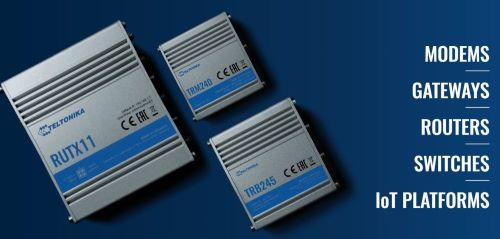 Numerous Routers and Gateways to bring information from point A to point B. Also suitable for remote access to your machines.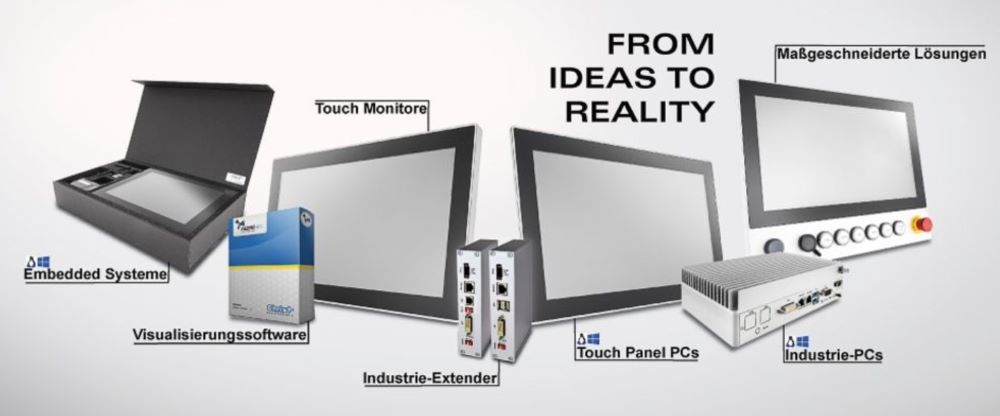 Computer screens and industry PCs for non-common use where robustness, quality and performance come first.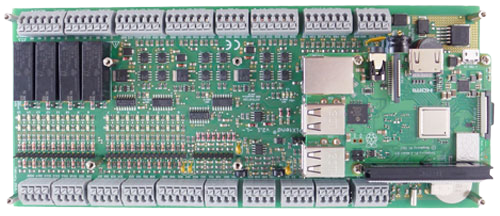 Codesys-based PLCs that can be used in both building automation and machine automation with very high accuracy.
RFID Tags and readers in all conceivable formats to better track and monitor your goods and flow.
Industrial Raspberry Pi's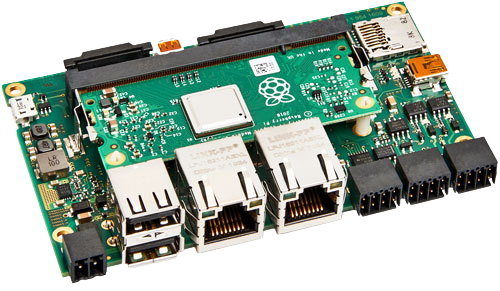 When an ordinary Raspberry Pi is not enough and you want just that little bit more security for your industrial application.

To take in data easily and then visualise it. Always personalised and tailor-made on your own whishes.
Looking for M2M products? Contact Master Chips now and we will help find the right product for your application!
Master Chips has a wide range of sensors. These can be used for all kinds of things. The sensors can be placed in buildings, to improve building management, but can also be integrated in machines to collect and send machine data.
Master Chips' range of sensors spreads across different communication networks. For each project, the optimal network is determined and the corresponding sensors offered. Master Chips has the following types of sensors as standard in its range: LoRa, Sigfox, NB-IOT, LTE CAT M1, 2G-3G-4G, WIFI, W-MBUS and Bluetooth. If customers prefer other networks, we can also help with this, and offer our extensive network of partners.
M2M products - Routers & Gateways :

Master Chips has a strong focus on data communication and connectivity. As a result, routers and gateways are indispensable in our range. We start here from a very simple 2G-3G-4G modem, to a complete "state-of-the-art" 5G router. We can offer an optimal product for every project, always guaranteeing our customers the highest price-quality ratio.
Master Chips is also always looking for additional features to give the routers and gateways even more functions and, coupled with a machine, make them even more valuable to the customer.
M2M product - HMIs and Industry PCs :
Are you looking for HMIs or Industrie PCs where it has to be just that little bit more? Then you have come to the right place at Master Chips! As a distributor of various manufacturers, Master Chips has a complete range for both HMIs, with and without integrated PC, and industrial PCs. Here, Master Chips does not focus on the cheaper models, but rather on the middle and upper class that industrial clients need. As a result, we always have something in our range for specific needs such as extreme temperatures, IP enclosures and so on. We are therefore very strong in the food, pharmaceutical, military and agricultural industries.
Master Chips also has a range of PLCs using Codesys programming software. Here, we have PLCs with or without accompanying visualisation screen, and with or without accompanying housing. Integration into your own development is therefore always possible. We have a range of PLCs for building monitoring and management as well as for machine monitoring and management. Based on the customer's needs, we always determine the ideal solution together. Do you also need help with programming in Codesys? Then we are happy to help with that in the form of external consulting.
Master Chips has been a distributor of all kinds of RFID solutions for many years. As a result, we already have a lot of experience within the industry and have already done several projects in different sectors such as healthcare, gaming industry, steel and metal sector, oil & refinery,... 
We have a range of hundreds of different types of TAGS and dozens of different readers. This in LF, HF as well as UHF and NFC technologies.
M2M producten - Industriële Raspberry PI:
Out of demand from our customers for a more industrial version of the already famous Raspberry Pi, Master Chips has also started distributing industrial equivalents. These still have a Raspberry Pi as a base, but have been further enhanced with extreme temperatures, better power supplies, extra features and so on.
Master Chips collaborates with several platform builders and integrators. This allows us to always offer the best-suited platforms to our customers. These platforms are all tested and approved by Master Chips, and already have several satisfied clients as a result.
As a client, do you especially want to be able to program and visualise in your platform yourself? For that too, we have a platform available at Master Chips, and, with the necessary initial help, we can get you started on setting up an attractive platform yourself in no time.
Master Chips can assist clients in the selection, set-up, training and maintenance of the platform.